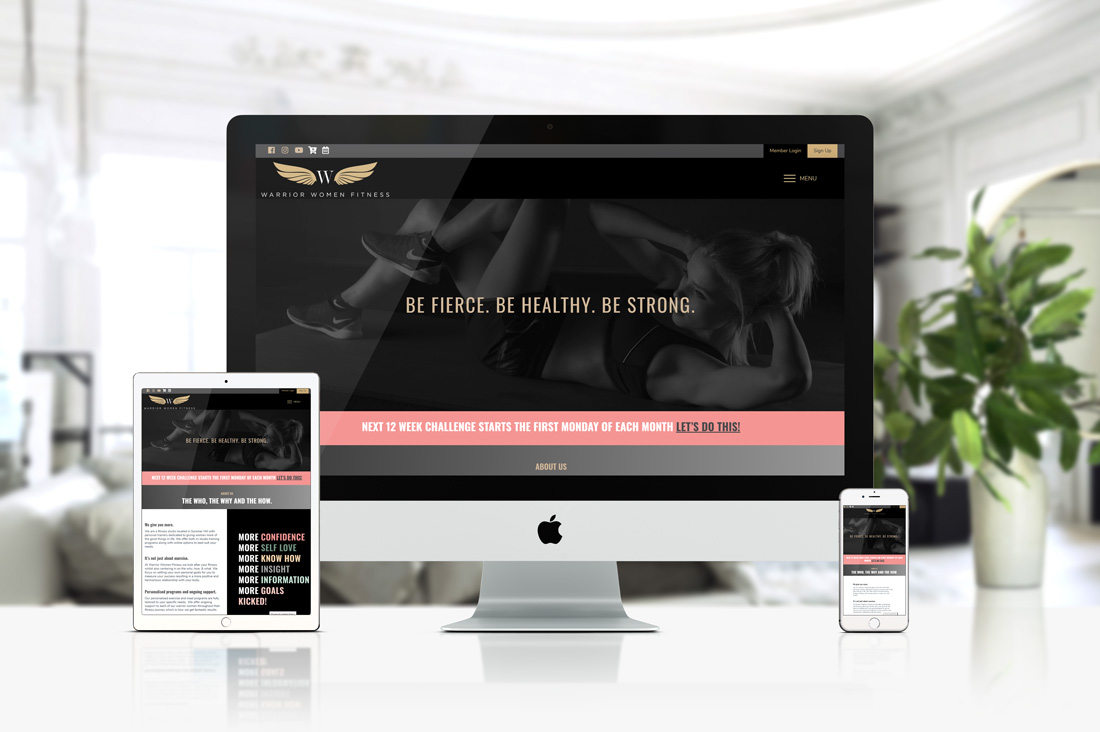 ---
Warrior Women Fitness
Completed: 2019
Location: SUMMER HILL, SYDNEY
Web Design: DESIGN COUNSEL
Logo Design: DESIGN COUNSEL
Content Edit: DESIGN COUNSEL
Warrior Women Fitness is a fitness studio located in Sydney's Inner West.  Dedicated to training women, WWF offers both tailored, in-studio group and personal training along with fully tailored online training programs.
Owner and founder Liza needed a site to promote and support sales of her new online app along with advertising her gym, classes, fitness news, instructors, recipes & exercise videos. Her membership platform is managed by a 3rd party however the site serves as a way members can quickly and easily access the member-area to download their latest, individually tailored programs.
Liza wanted a site that would appeal to women of all ages and wanted to incorporate colour into the site without a colour overload.
Liza also needed a revamp of her pre-existing logo.