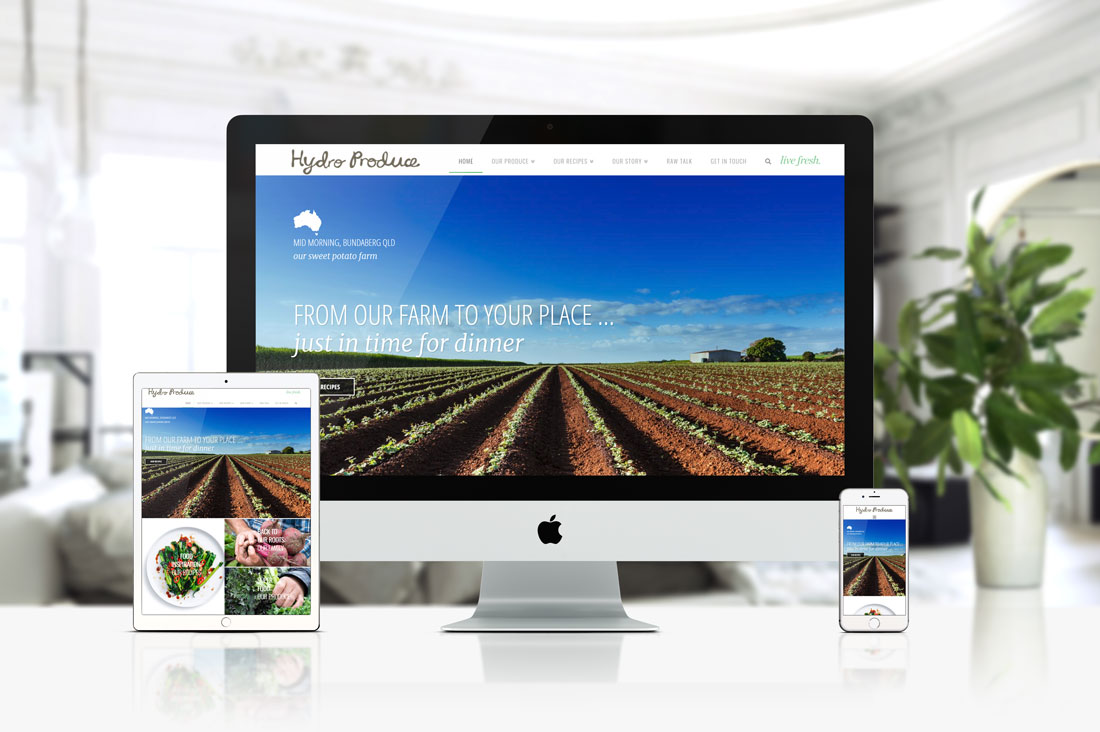 ---
Hydro Produce
Who: HYDRO PRODUCE
Completed: 2017/2018
Location: SYDNEY
Web Design: ET COLLECTIVE
Web Build: DESIGN COUNSEL
Logo Design: ET COLLECTIVE
Content: DESIGN COUNSEL + HYDRO PRODUCE
Hydro Produce are growers and suppliers of Australian farmed fresh produce.
Their supply chain is vast including major clients Woolworths Supermarkets.
DC was hired to build the website concept produced by branding agency Et Collective – the talented team behind Hydro's new brand identity.
The site showcases Hydro Produce's honestly Australian, family-owned, farms as producers of highest quality, hydroponic and soil-grown produce whilst their gorgeous, fresh produce recipes have been designed to bring out the chef in every one of us. Trust me, try one of their recipes – they're spectacular!
Stunning photography shot across their more than 600 acres of farms throughout NSW and QLD aided in creating this visually stunning, proudly Australian companies site.