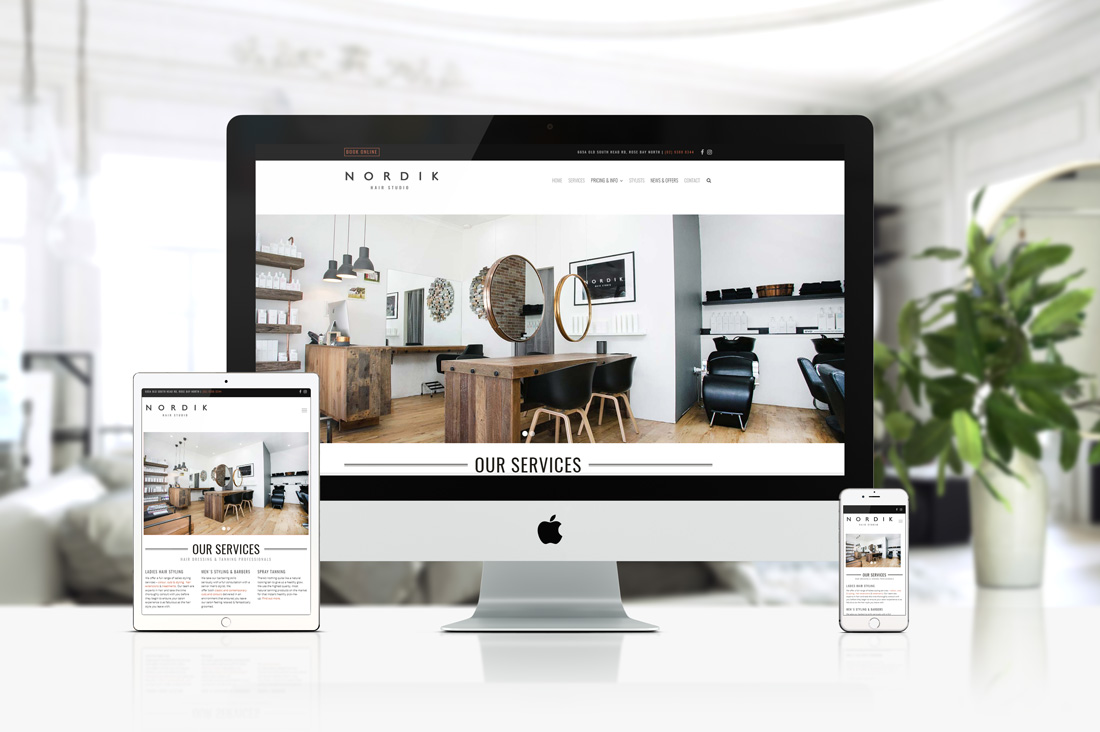 ---
Nordik Hair Studio
Who: NORDIK HAIR STUDIO
Completed: 2017
Location: ROSE BAY, SYDNEY
Web Design: DESIGN COUNSEL
Logo Design: DESIGN COUNSEL
Content: DESIGN COUNSEL
Photography: MARTINE PAYNE PHOTOGRAPHY
Nordik Hair Studio is a hair salon located in Rose Bay in Sydney's Eastern Suburbs.
A boutique salon, Nordik specialise in men's & women's hairdressing and offer a variety of other services including spray tan, hair extensions, barber services and specialised treatments.
Following a large-scale refurbishment of the salon, Karin required a new website which would reflect the salon's sleek and beautiful new interiors. As they are both a men's and women's salon, it was important to maintain a look a gender-neutral feel.
In addition to the new site, DC was also asked to produce a rework of Nordik's logo to compliment both the physical and online brand.
Photography was completed by Martine Payne who, once again, did an outstanding job!